RESERVE, RENT…24/7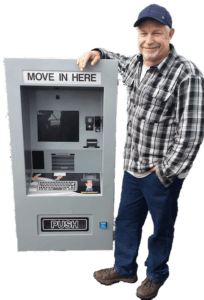 At Westside Road Storage, we've simplified the process of renting a storage unit and getting settled immediately. Secure a self-storage unit any time, day or night—this includes evenings, weekends, and holidays—via our automated 24/7 Rental Station. With gate access hours in mind, you can swiftly move in without the constraint of waiting for office hours. Additionally, you have the option to Reserve a unit online up to 2 days prior to moving in and then finalize the rental procedure on-site using our 24/7 Rental Station. Our offerings cater to both business and residential storage requirements, offering private and immaculate mini-storage units. There's no need to delay; take action and Move In Now with Westside Road Storage!
Manage Account Online or Smart Phone
FREE Disc Lock & Keys with Move-in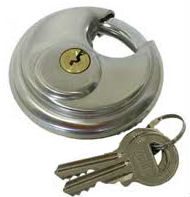 Disc locks are the most popular self-storage locks, as they are resiliently strike-proof. They have a thickly built shackle that fits tightly around your storage unit door latch, making it difficult for anyone to jam bolt-cutters into the lock. Thieves would be forced to smash a disc lock, but even in that case, the disc lock's body is thicker than that of the padlock. Best of all we provide you with a FREE disc lock & keys to use so you don't have to worry about buying one.
We Know You Have Other Choices so We Thank You for Choosing Us!
Auction Updates
Mini Storage Units that fall behind on payments are eventually put up for sale. Sales take place as a public auction of the storage unit. Anyone can participate! The highest bidder owns the unit at the end of the auction. With several storage locations in Redding, you will want to subscribe to our Auction Updates Newsletter so you don't miss out.