24/7 RENTAL STATION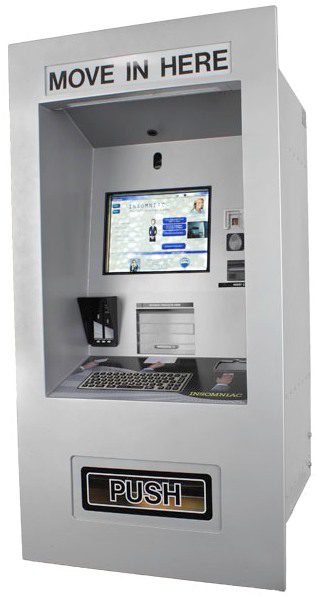 Westside Road Storage made it easy for you to rent yourself storage! You are able to rent a self-storage unit 24 hours, 7 days a week. That means evenings, weekends, and holidays you can rent from our automated rental kiosk and move in anytime during our access hours!
You Can Use this Machine to:
Rent a storage unit and move in anytime during our gate access hours!

Make a payment with cash, credit or debit card.

Update your contact information.

Receive your gate access code.
Using the Kiosk is Simple
Touch screen for easy navigation.

Keyboard for easy data entry.

Megan, an on screen avatar that speaks and provides step-by-step instructions to guide you through the process. (Megan incluso habla en español.)

Push the Live button to speak to a real person for help on any issues.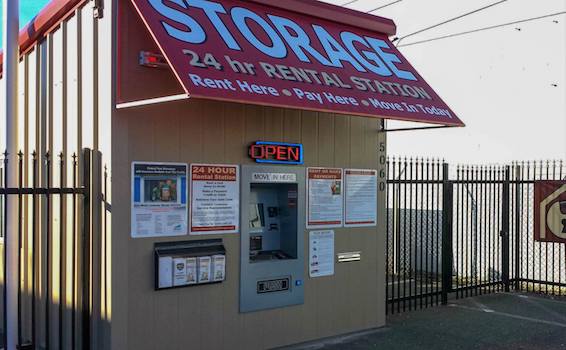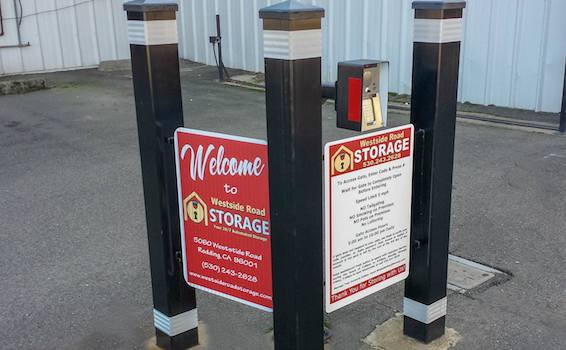 Rental Instructions
Select "New Customer" for unit availability, prices, and unit descriptions/photos.

Have your driver's license ready for the system to make a copy.

When taking your photo, be sure your face shows on the screen.

Read your contract carefully before clicking "I agree".

Have your rental agreement emailed to you, printed or both.

Receive your FREE lock and keys from kiosk dispenser.

You can reserve a storage unit online and complete the registration process using the 24/7 Rental Station when you arrive.
Payment Instructions
If you are a current customer, select "Existing Customer" and use your unit number and gate code or phone number to access your account.

Over-locked units are generally unlocked within 24 to 48 hours of payment (Sundays and Holidays excluded). We do not remove over-locks or allow gate access until the account is paid in full.
Important Information
This is a rental and pay station. It does not dispense cash or give change. If you overpay, the extra funds will be credited to your account.

If you are paying by check you will not be able to use kiosk. Place your check in the mail slot. Your payment will be applied the next business day.

Current tenants; If gate does not respond to your code entry, check on the kiosk to see if there is a balance on your account. If there is, make payment through the kiosk, then re-enter your code to activate gate.
We made it easy to rent 24 hours, 7 days a week self-storage, with our onsite 24/7 Rental Station. We think you'll like it. Start here!
Auction Updates
Mini Storage Units that fall behind on payments are eventually put up for sale. Sales take place as a public auction of the storage unit. Anyone can participate! The highest bidder owns the unit at the end of the auction. With several storage locations in Redding, you will want to subscribe to our Auction Updates Newsletter so you don't miss out.