PAY ONLINE & MANAGE YOUR ACCOUNT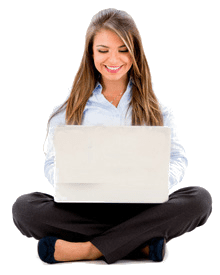 We made managing your rental simple with our 24/7 online access to your account. Here are some cool features you are able to do…
Make a payment using debit, credit card, checking or savings account

Set up your account for recurring payments for the 1st of each month and never worry about missing a payment.

View your payment history.

Change your contact profile.

Retrieve your gate code number.
These options utilize the latest security measures for your online safety.
How Do I Sign Up?
Easy, click on "Pay Bill", from there click on "Create account". Fill out the information to get started. Remember you have total control of making one payment or making recurring payments and the ability to change anytime. If you do not have internet access, that's ok, we can sign you up in our office. Just ask our helpful site Manager for the application!
Other Easy Methods to Make Payments
Onsite Kiosk
Use our onsite 24/7 Rental Station kiosk, pay with debit credit or cash.
Mobile Phone
Use your iPhone, android, blackberry or Windows phone to view your account and make payments. PAY BILL
Mail
Mail check or money order to: Westside Road Storage, 5060 Westside Road, Redding, CA 96001
Phone
Call (530) 243-2628, press option 2, and make payment with your debit or credit card over the phone with our 24 hour automated Xpress Pay.
Onsite Office
Pay in person at our onsite office, during Manager office hours. By Appointment.
Onsite Door Slot
Drop check, cash or money order payment through wall slot near the kiosk, anytime of day or night. Please include your unit number.
(Payment Terms & Due Dates – Payments are due on the 1st of each month. If payment is not received by the end of the 5th day, units will be over-locked and gate access denied. If payment is not received by the end of the 10th day a late fee a will apply and the lien process begins. Tenant agrees to give Landlord a fifteen (15) day or more written notice of intent to vacate prior to vacating. If you do not vacate by the first day of the month, a full month's rent is due. We do not refund prorated paid rent when vacating a unit or space.)
Auction Updates
Mini Storage Units that fall behind on payments are eventually put up for sale. Sales take place as a public auction of the storage unit. Anyone can participate! The highest bidder owns the unit at the end of the auction. With several storage locations in Redding, you will want to subscribe to our Auction Updates Newsletter so you don't miss out.