TENANT STORAGE INSURANCE IS AVAILABLE
Get the Insurance Protection You Need Now
Although self storage insurance is not directly offered by our facility, we do have a third party company that insurances your belongings at affordable rates. Self storage insurance gives you peace of mind that your treasured possessions are protected from accidents that may occur while in self storage.
Though caution has been taken to provide you with a safe and secure storage space, our self-storage facility is not responsible for any damage that may occur. You, not the storage facility, are responsible for any loss or damage to your stored property.
For just pennies a day, you can protect your stored property with Tenant Storage Insurance. Some insurance protection may be provided under your homeowner's or business insurance policy, but it may not be enough.
When you rent a storage unit here, you are automatically eligible to purchase Tenant Storage Insurance. They offer low-cost, short-term policies specially designed for self-storage customers.
How Do I Get Customer Storage Insurance? Visit MiniCo on the web, call (800) 544-6464 or simply inquire with our site Manager who can provide you with the proper forms.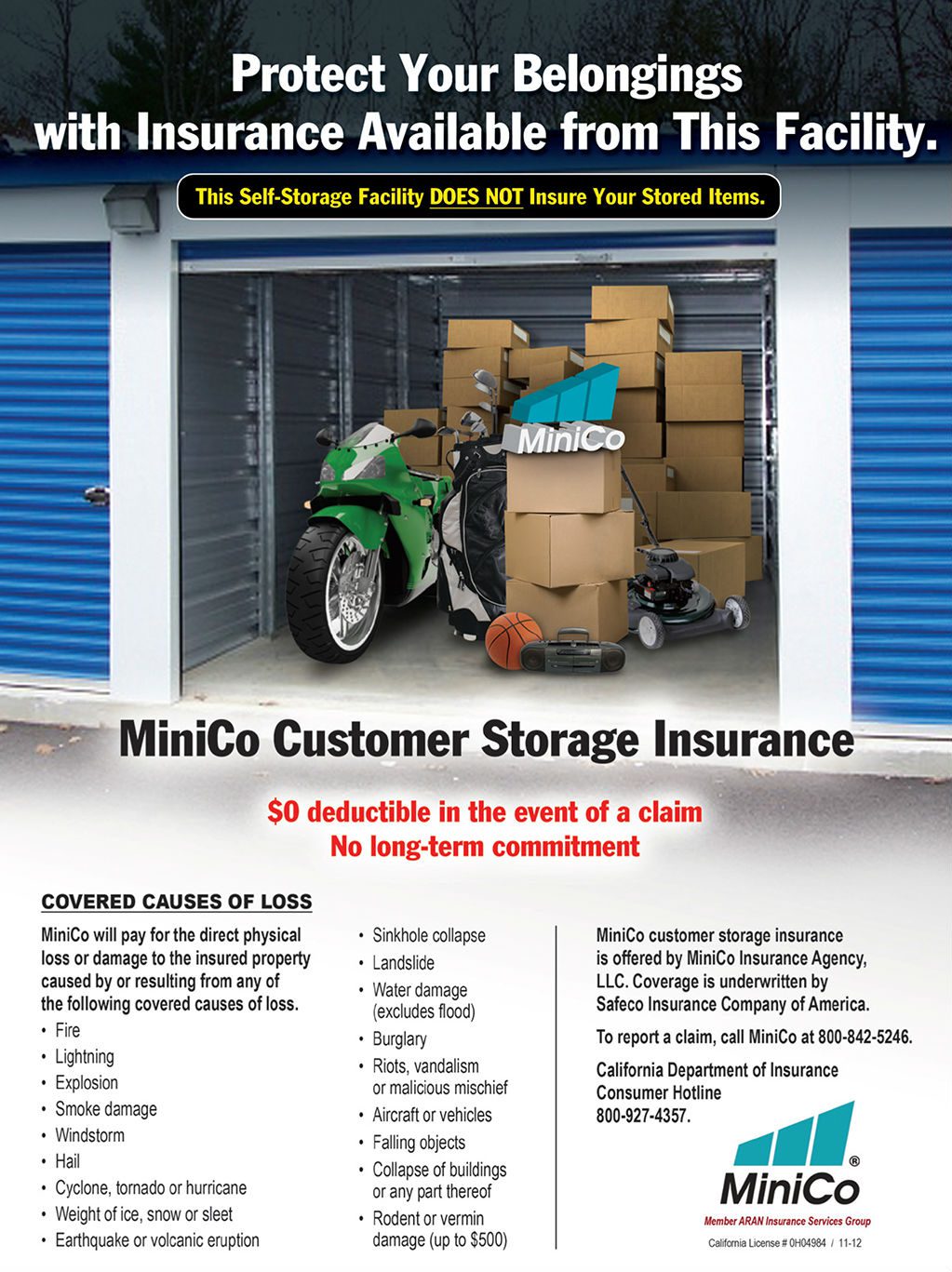 Auction Updates
Mini Storage Units that fall behind on payments are eventually put up for sale. Sales take place as a public auction of the storage unit. Anyone can participate! The highest bidder owns the unit at the end of the auction. With several storage locations in Redding, you will want to subscribe to our Auction Updates Newsletter so you don't miss out.